Unit Prices Math Test
This test has ten multiple choice problems designed to give students several opportunities to calculate unit prices. Practical applications include problems that will challange children to determine which of two purchase prices is the better bargain.
This test is aligned to the 7th Grade Common Core Standards, and is a great way to assess students' knowledge of calculating unit prices. It can be used as a classroom activity or as an end of unit test.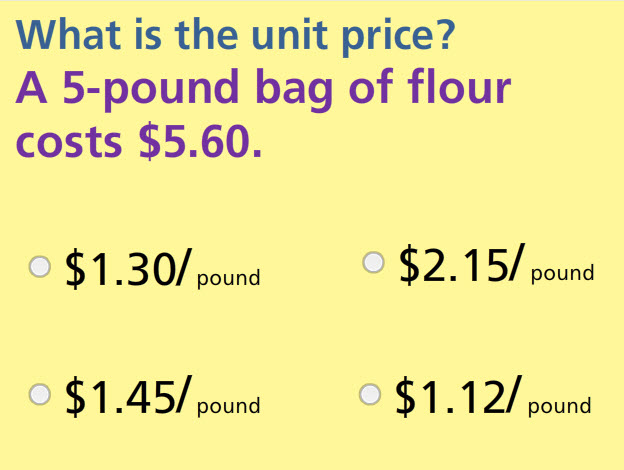 This test is based on the following Common Core Standards:
CCSS.Math.Content.7.RP.1
Compute unit rates associated with ratios of fractions, including ratios of lengths, areas and other quantities measured in like or different units. For example, if a person walks 1/2 mile in each 1/4 hour, compute the unit rate as the complex fraction 1/2/1/4 miles per hour, equivalently 2 miles per hour.